Assalamualaikum wbt
Menerima pesanan dari cik PANADOLL,
"ur turn buddy"
hahaha, ngam sangat lah tu, ko menTAG aku,
skg aku menjalankan pesanan itu.....
marilah kita tengok apa jak yg dimaw dlm tag nie kan....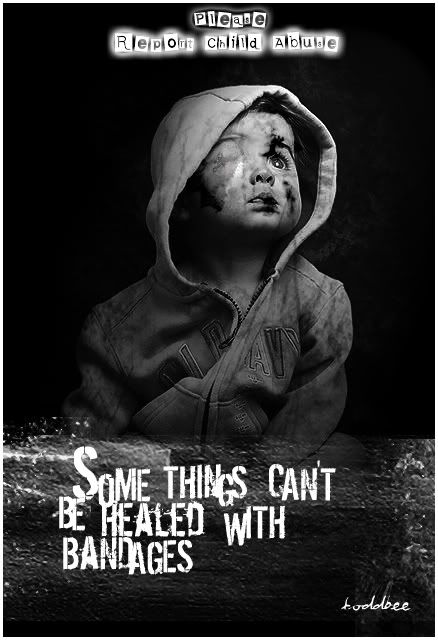 kali nie dari mangsa dera lak, nama dia
PANADOLL
hahaha, kecian ko panadoll,
ada jugak org yg brani dera ko kan,
bgus tu utk kesihatan kepala....hahaha,
dia kena dera oleh
Si Trex
jom kita siasat sama2 part mana dia kena dera
[

1

] 3 Names in your inbox cellphone
miss plo
sabri
lehan
[

2

] Your main ringtone?
SY MAHU - I wanna, dari All American Rejects!!
[

3

] What U did at 12 last night?
memelok buku nota TEKNOLOGI KACA! tadi ptg aku exam oo!
[

4

] Who was the last person U went out with? Where?
Last person ahhh, sama kwn lama 3 orang, prins, syam, faizal..pi pavillion

[

5

] The color of T-shirt you're wearing now?
warna mirah!

[

6

] The last thing you did?
tengok muvie cintan2, Ketika Cinta bertasbih 1 dan 2...khusyuk nie, feeling hbis, insaf kejap

[

7

] 3 of your everyday favourite items?
berus gigiku yg akan aku jumpa setiap pagi,
kotak merah (Wins)
SAma LAPTUpZZ

[

8

] The color of your bedroom
adehhhh, kalo di asrama ni warna kuning jak, sama lukisan2 budak2 yg ndak berapa mcm lukisan
Kalo dirumah, warna pink!! wahahahaha

[

9

] How much money in your wallet now?
haaaaaa, jap ahhh, mo kasi keluar dulu,
adalah dlm 3 ringgit, ni utk satu minggu...hahaha
telampau jimat kan, contohilah sy

[

11

] Your favourite song?
sk8ter boi saja...yeah! avril! love u forever n ever!

[

12

] What will you do next wekend?
mau balik kampung bahhh...
buring sudah duduk kL nie, telampau maju, penat aku join trend durang...
mo pi sabah lah, doin old stuft

[

13

] When was the last time U saw Ur Mum?
Last year, masa raya bulan 11...lama udah kan, dkat 5 bulan udah..

[

14

] Where is she now?
dirumah kali, SEMPORNA sabah

[

15

] When was the last time you talked to your parents?
2 hari lepas....melepas rindu, huhuhu.....

[

16

] Who is the last person that texted U?
si lehan, kwn sbelah bilik, minta kunci bilik, sebab dia maw ambik mentega di bilik sy, sy pi exam time tu...tadi jam 3

[

17

] Where did U have your dinner lastnight?
sanaaaaaaaaaaaaa, bilik sy....hujan kan, jadi ndak lah sy pi merayau...

[

18

] The last suprise you got?
si PANADOLL bagi tag....(suprise lah jgk) ndak pernah kena tag, selama 9 bulan! rekodd! bersih dari tagging!

[

19

] Last thing U borrowed from ur friends?
motor ss2 yamaha yg ada clutch! kalo sy bawa mesti mati di traffic light, sama bunyi bising, pinjam dari si lehan jgk, ndak pernah sy isi minyak nie, pndai pakai jak..isk2..nnti lah ko klem ahh lehannn, tunggu sy keja di petronas, hari2 ko isi.... aku o.k jak...hahaha

[

20

] Who is ur BF/GF or husband/wife?
uinaaaa, soalan nie bah, ndak patut ohh ada dlm list! jujur lah sy, gf mcm ada, mcm teda...so, teda lah kan, hahaha...

[

21

] What do you feel now?
ENERGETIC! mo blogwalking! jap2, mo tido dulu, mcm ndak ckup tenaga lagi, mo buat DASH mlm nie nnti, tunggu ahh sumaaaaaa, sy datangggggggg

[

22

] Wanna share with who?
anda...anda....dan andaaaaa...

[

23

] Who knows ur secret?
lot secret ohhhh...tp secret itu kan secret...kalo kasi taw, ndak secret lg, so...teda yg taw...nguahahahaha...

[

24

] They keep ur secret?
ndak bulih pecaya sapa2 di dunia nie....btul, ndak tipu....sy yg ckp, kalo ko mo pcya up to u lah kan...

[

25

] Are you angry with someone?
SAMA PANADOLL, sama YUNA youthsays! Ndak puas hati sama ini dua orang!

[

26

] What do you order at McD?
errrrrrr...last skali prosperity burger, ada season dia kan...lama udah tu...

[

27

] The last time you felt so sad?
pernah pulak sy sedih, sy lah guy yg tedaaaaaaaaa perasaaaaaaan...blum lg lah...

[

28

] What is your wish for tomorrow?
tomorrow i wont die, hope so...everyday i hope i will live for the next day..I HAVE A LOT OF THING THAT IS UNDONE YET!

[

29

] Who will U tag next?
yeahhhh, mari kita lihat siapa yg KENA!!!
EIJAA
aku berblog sebab ko ingatkan aku mlm tu, thankz! kalo ko teda ckp aku pun lupa aku ada blog.....haha

Fynaa
mari skodeng dia!
Ariezaa
yahhh..kamu lah, budak england...hehe
NichKhun
jom skodeng beliauuu....
Myra Erika
si budak sabah...
cikkiah
the kasut berjalan
Miss Fadhilah
gadis yg menganggap blog dia sbg pakwee dia..huhuhu
BellaRossa
our future dentist made in INDIA